Wednesday, January 5, 2011
Posted by Lee Yuan Sheng in "Digital Home Hardware & Accessories" @ 06:39 AM
Fujifilm has decided the best way to hog the CES limelight is to spew out so many cameras that the press and bloggers are forced to cover them somehow. Well, I am going to cut down on the space given to them by a bit. I'll start Part I with the headliners: These three cameras use the same 16 megapixel (sigh) EXR sensor of 1/2" size. So it's smaller than the ground-breaking 1/1.7" sensor in the F10 and packs 2.66 more pixels. So much for whatever advantages Fujifilm held in the past; they're well and truly gone now.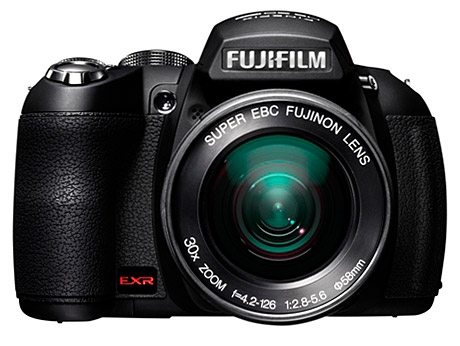 First up is the HS20EXR, which succeeds the HS10, with the same 30x f/2.8-5.6 zoom lens going from 24mm to 720mm equivalent. The nice thing is that the zoom ring is manual, which allows for quick changes of the focal length. Other features include sensor-shift image stabilisation, a tiltable 3" HVGA LCD and 200k dot EVF, 1080P video at 30 FPS with high speed capability at lower resolutions, a hot shoe, the ability to shoot at 8FPS at 16 megapixels and 11FPS at 8 megapixel, and SDXC support. Continuing from a long tradition of Fujfilm bridge cameras is the ability to use four AA batteries to power the camera. Coming to you in March for about US$500.
Next up are two nearly identical compacts: F500EXR and F550EXR. Both feature a 24mm to 360mm equivalent zoom lens at f/3.5-5.3, manual controls, a 3" HVGA LCD, 1080p videos, continuous shooting of 6FPS at 8 megapixels and 12FPS at 4 megapixels (woot, D2H resolution), SDXC support, and a gimmicky in-camera method of stacking exposures to decrease depth-of-field or increase exposure times. Now, people normally stack photos to increase, not decrease depth of field, but if it sells cameras, who am I to nitpick? The F550EXR also adds GPS and RAW format support. The F500EXR will cost about US$330, while the F550EXR will cost about US$350. Both will ship in March. Photos of the pair (and the HS20EXR's back) after the break.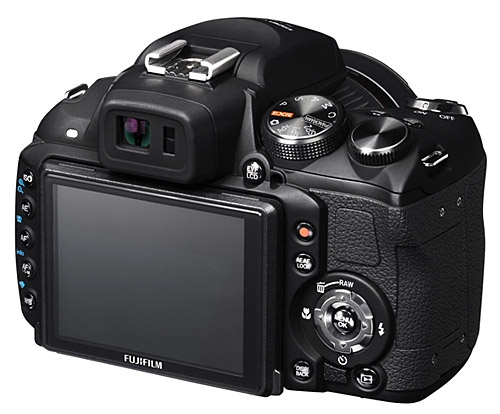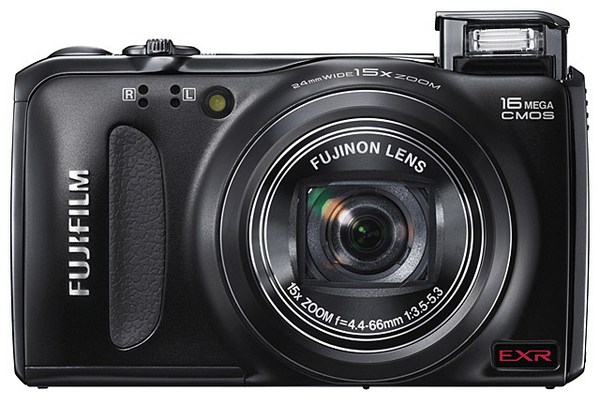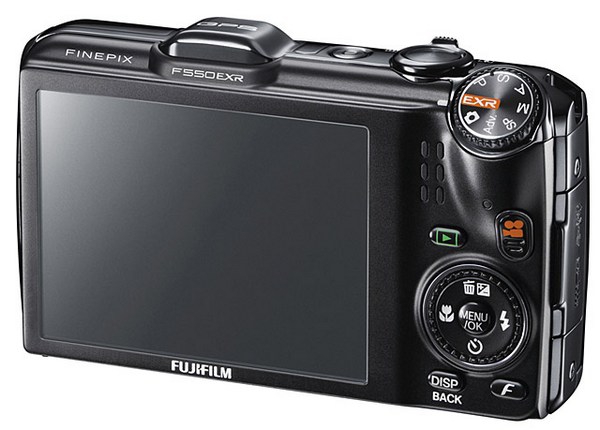 ---