Thursday, January 6, 2011
Posted by Lee Yuan Sheng in "Digital Home Hardware & Accessories" @ 06:00 AM
I woke up this morning and found a bunch of new camera announcements, so let's get to it. Starting off, we have four budget cameras from Canon; an update of the lowest entry-level A-series camera, and a trio of 4-digit A-series cameras. I guess the IXUS/ELPH cameras will come later.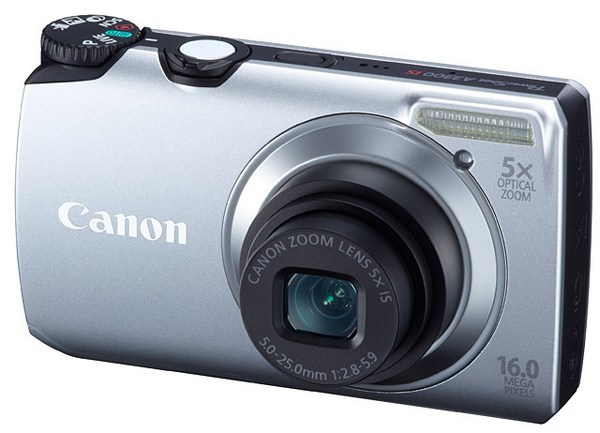 First up, we have the Powershot A3300 IS, the most expensive of the lot at about US$180. As implied in the name, there is image stabilisation accompanying its 5x 28-140mm equivalent f/2.8-5.9 zoom lens. The camera comes with a 16 megapixel CCD, 3" LCD, and the ability to record 720P videos.
Next up is the Powershot A2200 at about US$140, which has a 4x 28-140mm equivalent f/2.8-5.9 zoom lens, a 14 megapixel LCD, and the ability to record 720p video. Its little brother, the A1200, features similar specs, but has a 12 megapixel CCD, and a less attractive looking body (though there is an optical viewfinder). It also records 720p video; not a bad feat for something that costs about US$110.
Finally the cheapie of the bunch, the A800, continues the tradition of the budget Powershot having a very un-wide lens, from 37mm to 122mm equivalent at f/3.0-5.8. a tiny grainy LCD (by today's standards) of 2.5", and VGA movie mode (at least it's VGA with sound this time). At about US$90, the A1200 is far better value. The cameras will be available come February. More photos at the source link.
---