Wednesday, January 5, 2011
Posted by Lee Yuan Sheng in "Digital Home Hardware & Accessories" @ 06:30 AM
Finally, here is the budget-ier and truly budget among Fujifilm's spew of releases.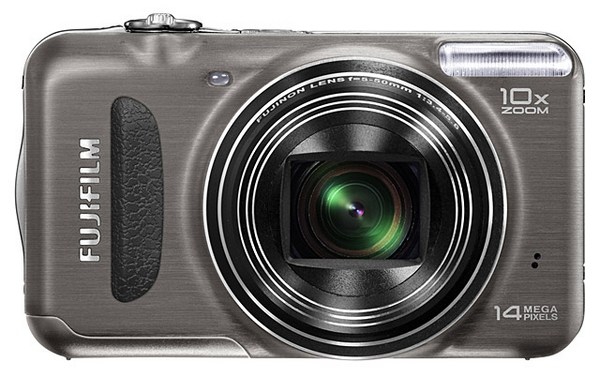 Starting off here are Fujifilm's Finepix T200 and T300, which are essentially compact superzooms. Both feature 14 megapixel CCDs, 10x 28-280mm equivalent f/3.4-5.6 zoom lenses, sensor-shift image stabilisation, and 720p videos. The T200 has a 2.7" LCD screen, comes in gunmetal grey (tasty!), for about US$180, while the T300 has a 3" LCD screen, comes in black, for about US$200. The former will ship in March, while the latter will ship in April.
Next up is another update to Fujifilm's Z slider series, the Finepix Z90 compact. It's mostly an incremental update, with a 14 megapixel CCD, a 5x 28-140mm equivalent f/3.9-4.9 zoom lens, 3" touchscreen LCD, and 720p videos. Available in Januarary for about US$170. Photo of the Z90 after the break.
Finally, we have FIVE budget cameras ranging from US$90 to US$160. I know at the very budget end, every dollar counts, but is segmenting the market so finely going to help anyone? Why not just have two cameras, a slightly more advanced model, and a really basic model, and be done with it? Confusing the consumer at this level is just not a good idea.
Anyway, the models here are the lithium-ion battery powered Finepix JV200, JX300, and J350, and the AA powered, AV200 and AX300. They're all pretty much variations on 14 megapixel CCD sensors (save for the J350 with 16 megapixels, which makes me wonder why), with either a 3x or 5x zoom lens of either 28-140mm equivalent or 36-108mm equivalent. Photos of all five cameras at the link.
Fujifilm Finepix JV200/JX300/J350/AV200/AX300
---