Thursday, January 5, 2012
Posted by Lee Yuan Sheng in "Digital Home Hardware & Accessories" @ 10:00 AM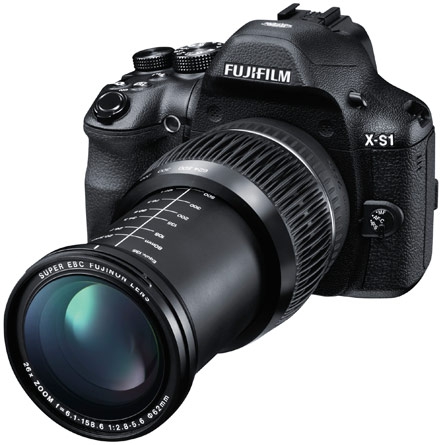 Are you paying attention? Because I'm not. Today Fujifilm announced nineteen (19) cameras. (well, eighteen plus bringing an existing one to the USA). Count that. Nineteen. Is anyone hearing anything over the noise?
I'll start off with the highlight, and that is the X-S1, which is a high-end bridge camera. Fujifilm's really taken to the X moniker lately. The camera features an optically stabilised 26x 24-624mm equivalent f/2.8-5.6 lens (which is pretty fast), a 2/3" 12 megapixel EXR CMOS sensor (which I hope will not have the X10's issues), HVGA 3" LCD with a SVGA resolution EVF (1.44m dots), fast frame rate at 7 FPS at the full 12 megapixel resolution, and 1080p video at 30 FPS. Ships in late January for US$800(!).
Fuji X-S1 US Launch - Engadget
For the rest, I'm going to use a bullet-point list to quickly show the specs; else we'll all be here till the end of the day!
---