Thursday, January 6, 2011
Posted by Lee Yuan Sheng in "Digital Home Hardware & Accessories" @ 08:40 AM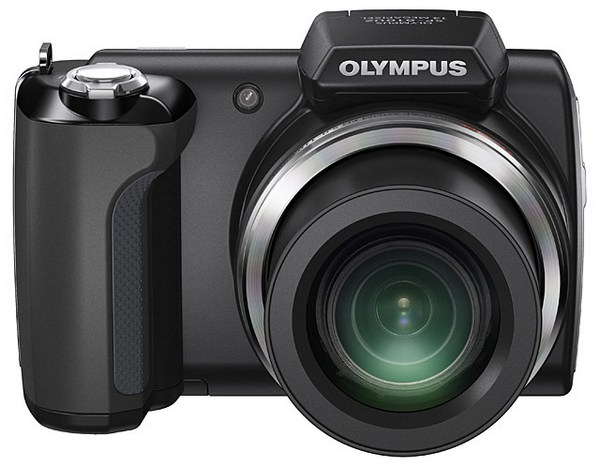 Here is an update to the SP-600UZ, the SP-610UZ. There's a slight bump in the resolution, now at 14 megapixels, a longer lens that goes from 28mm to 616mm equivalent at f/2.8-5.6, and a slightly bigger LCD at 3". Oh and there's the "Magic Filters" (not called "Art Filters" for some reason) too. The 720p movie mode still remains the same. Coming in February for about US$230.
The TG-610 and TG-310 cameras are up next. They're rugged waterproof cameras, with the TG-610 going down to 16 feet, and the the TG-310 going down to 10 feet. Both offer shockproof capabilities from a height of 5 feet, and ability to operate at -10C. As for the camera bits, the TG-610 has a 5x 28-140mm eqivalent f/3.9-5.9 zoom lens with a 3" VGA screen, 720p video and Olympus's Art Filters. The former will cost US$300, and the latter US$200, with both available in February.
Finally... a maker who introduces just one budget compact for CES. The VG-120 is pretty standard fare. US$140 gets you a 14 megapixel shooter with a 5x 26-130mm equivalent f/2.8-6.5 lens, 720p videos, and of course, "Magic Filters". Available this month.
---