Tuesday, February 8, 2011
Posted by Lee Yuan Sheng in "Digital Home Hardware & Accessories" @ 02:00 PM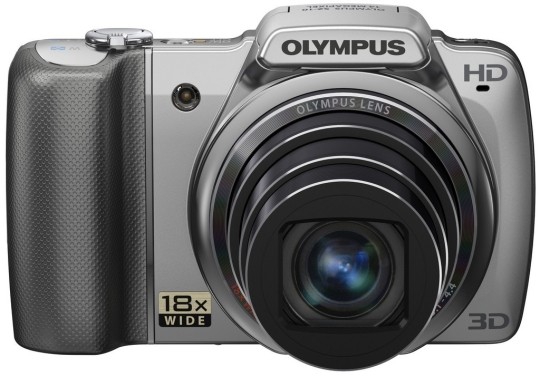 I will admit, I am getting somewhat confused by who is releasing what these days. After CES 2011 there are now more consumer compacts being released ahead of the CP+ show. If I am confused, I wonder what the average buyer thinks. Anyway, Olympus has released another batch of superzoom cameras, and these are the slimmer, more compact types. The first is the SZ-10, which comes with a 14 megapixel CCD sensor, 18x 28-504mm equivalent f/3.1-4.4 zoom lens stabilised via sensor shift, 3" HVGA LCD screen, 720p video at an unspecified frame rate, and the ability to render images in "3D", hence that little logo in the corner.
The VR-330 also includes the 3D function, and is a slim superzoom compact. It packs a 14 megapixel CCD, a 12.5x 24-300mm equivalent f/3.0-5.9 zoom lens, again stabilised via sensor shift, 3" HVGA LCD screen and 720p video at 30 FPS. There is also the VR-320 for those who find the 3D feature gimmicky, but this drops the HVGA screen for a QVGA one, and also loses the HDMI output.
Finally there is the VG-110 budget camera. Not much to say here: 12 megapixels, 4x zoom lens equivalent to 27-108mm, and VGA video mode. See the other cameras after the break.
---